Swarnaratham enhances the grandeur of Vaikunta Ekadasi

Tirumala, 8 January 2017: Lord Malayappa Swamy flanked by His two consorts Sridevi and Bhudevi graced pilgrims on Swarnaratham on bright Sunday as a part of Vaikuntha Ekadasi.

The Padma Purana says that Lord Vishnu emerged on this auspicious day in the holy month of Dhanurmasa. It is one of the most important fetes in all the Sri Vaishnavaite temples especially in South India. The devotees will have the Vaikuntha Dwara darshan which is unique for this occasion. The succeeding day is also considered to be auspicious and is known on Vaikuntha Dwadasi.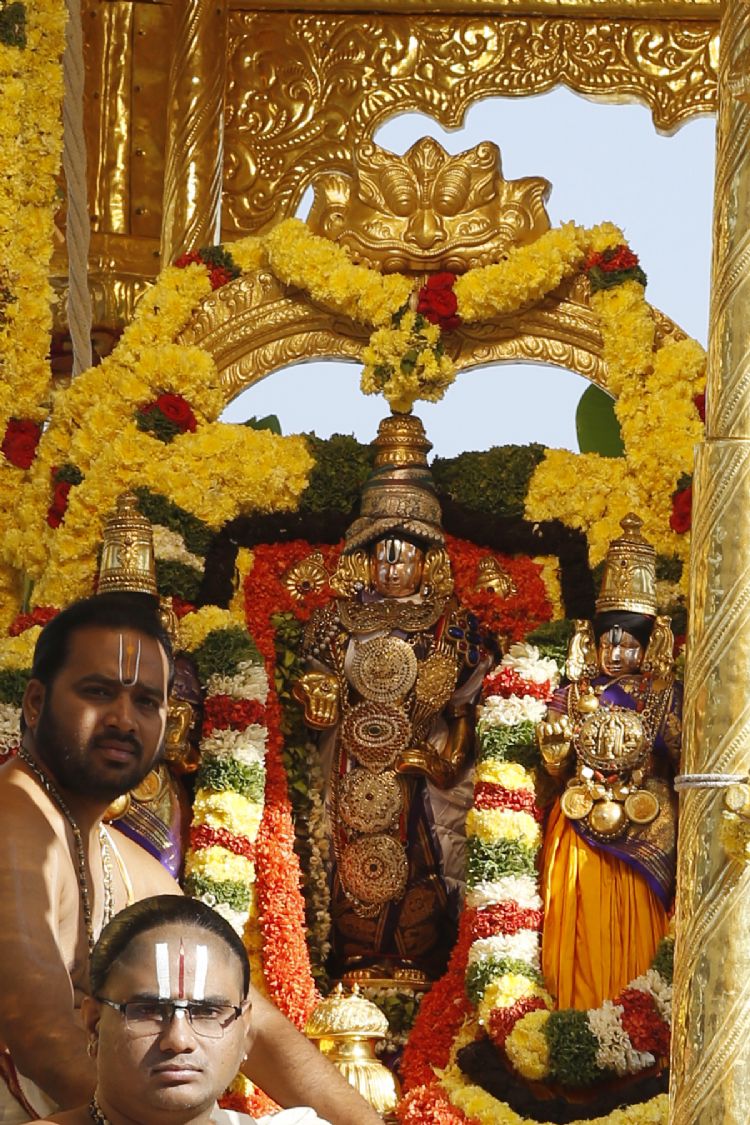 Meanwhile, the Lord taking ride on spectacular golden chariot is one of the salient features of the day. And it is believed that those who will have darshan of Lord in the sanctum as well on the chariot will get the merit of having witnessed three crore ekadasis and hence it is also called Mukkoti Ekadasi.

TTD Chairman Dr Ch Krishnamurthy, EO Dr D Sambasiva Rao, JEO Sri KS Sreenivasa Raju, TTD Trust Board Members Sri Sandra Venkata Veeraiah, Sri AV Ramana, Smt Suchitra Ella, Sri Ramachandra Reddy, Sri DP Anantha, Temple DyEO Sri Rama Rao, Peishakar Sri R Selvam and large number of women devotees took part.





News Posted: 8 January, 2017




---