TeluguPeople Foundation completes 9 Years

New Jersey, May 20: Providing financial help for talented students at the right time will not only change their lives forever, but it will create a cyclic effect, said Prasad Kunisetty, President of TeluguPeople Foundation. TeluguPeople Foundation celebrated the success of their students at their ninth annual event on May 20th, Saturday in New Jersey.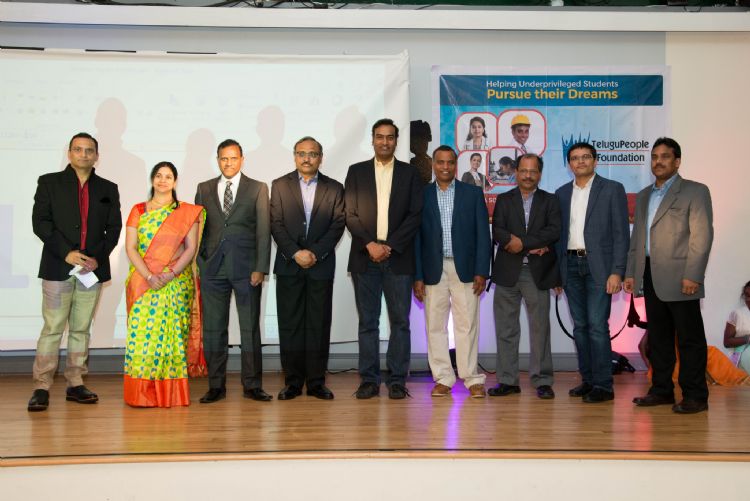 TeluguPeople Foundation is helping talented but financially struggling students in Andhra Pradesh and Telangana states for the last 9 years. Foundation helps students for their higher education such as Engineering, Medicine, Masters in Computer Applications, Chartered Accountancy etc., and our students completed their education with 100% success, said Krishna Kotha, Director of Student Engagement in his detailed presentation to the packed audience. More than 90% of the sponsored graduates are already placed in good jobs and others are on the look out, explained Krishna.

Students from challenging situations excelled in their studies with our financial and moral support, he explained. For example, daughter of a farmer who committed suicide from Telangana is now in her class first in Engineering. These students once they settled in their life, after taking care of their immediate family may help many others around them throughout their life, he explained. We ask all of our student beneficiaries to help at least one student after they are personally settled, said Krishna. A great example of Paying Forward in action.

Around 250 people attended the event along with several community leaders from various Telugu associations such as TANA, ATA, NATS, TFAS, NJTA and Kala Bharathi. More than 20,000 dollars were raised during the event.

Well known artist Mimicry Ramesh attended the event as a special guest and he appreciated the thought behind TPF to provide higher education support for students in challenging situations. He promised his support too to TPF. He entertained the audience with his amazing talent in Mimicry.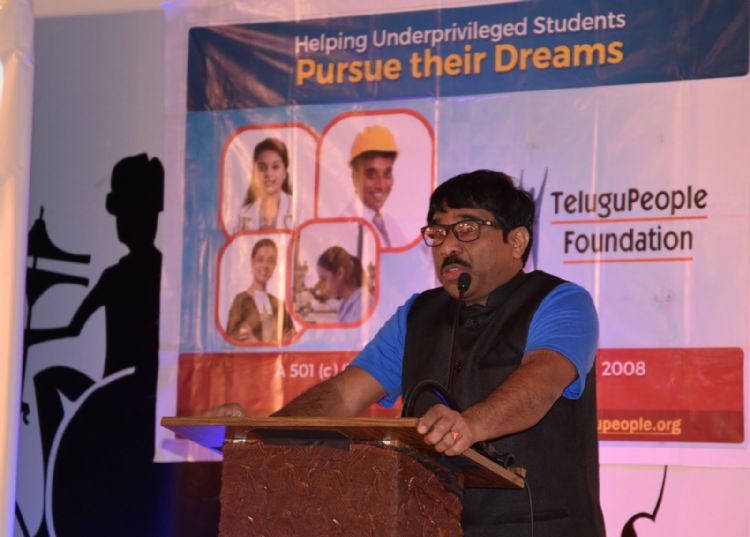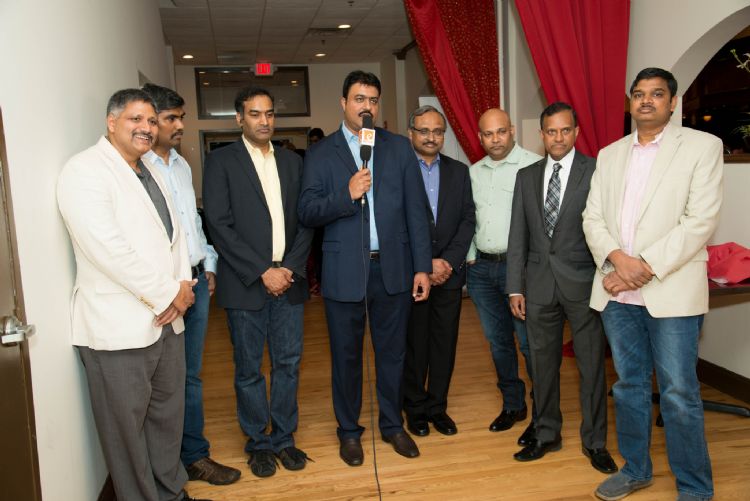 MC Manoj Iruvuri delivered the welcome address and Vishnu Priya performed Welcome song. Lasya Gaddipati performed Kuchipudi dance. Students from Smt. Indira Dixit Reddy, Smt. Swathi Atluri performed mesmerizing classical dances. Singers Adithi Bhavaraju, Praneetha Vishnubhotla, Rajeev Nedunuri, Kavya Borra, Sruthi Nanduri entertained the singers with melodious and super hit songs.

Mohan Krishna Mannava, President of NATS, Srihari Mandadi Vice President of NATS for North East Region, Ramesh Nutalapati, Secretary of NATS, Laxmi Devineni, National Womens Coordinator from TANA, Vidyadhar Garapati, Regional Vice President from TANA, Manju Bhargava from NJTA, Sridevi Jagarlamudi, Srinivas Bhartavarapu, Madhu Rachakulla from TFAS, Sankar Rao Polepalli, Madhavi, Venkateswara Rao Vakkalagadda, Padmaja from HELP Foundation spoke at the event and promised their support for the TeluguPeople Foundation. Well known businessman, TANA Coordinator, Chairman of India Soft Prasad Garapati attended the event and appreciated the efforts of TPF and its team.

Nageswara Rao Karra, Secretary, Dr. Lava Boggavarapu, Treasurer, Venkata Tiruveedhula, Joint Treasurer, Kiran Chagarlamudi, Joint Director of Student Engagement, Satya Yerraganti, Director of Information Technology, Kalyan Boggavarapu, Director of Social Media, Hari Devulapalli, Joint Director of Social Media, Board members Suresh Ediga, Pradeep Suwarna, Vamsikrishna Venigalla, Bhaskar Bupathi attended the event.

TV Channels EBox TV, TV9, TV5, Mana TV provided coverage and live streaming. Desi Chef from Somerville, Bawarchi Restaurant from Franklin Park, Rangrez Restaurant from East Windsor generously sponsored food. Lakshmi Moparthi from New York Life, well known anchor Haasini from EBox TV, Ram Dronavilli of Route 1 Sunoco Auto Repair, Money Dart sponsored the event. Still photographs were made possible by Shivakumar Chikine (Anand), Dr. Imam Nethrapalli and Srinivas Yerraganti. Ujjwal Kashtala from TV9, Simha from TV5 and Sudheer Tummala from NTV provided coverage. Special thanks were extended to Sridhar Chillara from Mana TV and TV5.

TPF meets its expenses from sponsors and all the money donated to the cause will be spent for providing scholarships, explained Treasurer Dr. Lava.

More photos in the Gallery at:
http://www.telugupeople.com/NewsGallery/gallery.asp?id=1883




News Posted: 21 May, 2017

Be first to comment on this News / Article!




---