Vaikunta Ekadasi in Bharatiya Temple

Chalfont, Pennsylvania, USA: Vaikunta Ekadasi Dwara Pravesham and Puja willl be held on December 18th at Bharatiya Temple and Cultural Center in Chalfont, Pennsylvania in United States.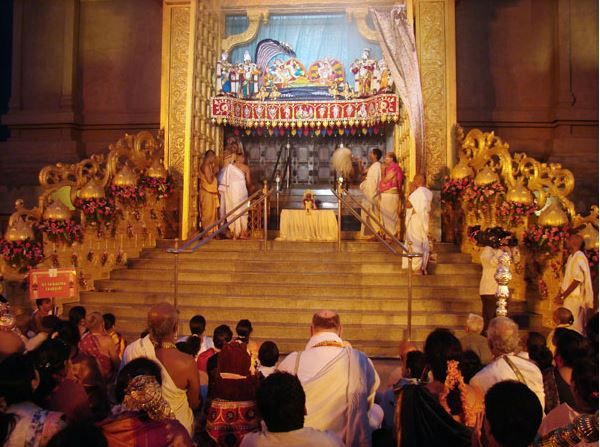 Religious Program schedule is as follows:

Temple Open: 7AM- 12Noon, 5PM-8:30PM

7:30 AM Suprabhatam and Thiruppavai Parayanam
8:30 AM Vaikunta Dwara Puja and Archana

Vaikunta Ekadasi is the Shukla Paksha Ekadasi that occurs during the Dhanu month in the Hindu calendar (corresponding to late December - January in English calendar).The Vaishnava (Worship of Vishnu) believes that 'Vaikunta Dwaram' or 'the gate to the Lord's Inner Sanctum' is opened on this day. Vaikunta Ekadasi is also called as Mukkoti Ekadasi or Swarga Vassal Ekadasi. Fastining and passing through the Vaikunta Dwaram are the import auspicious activities on that day. Vaikunta Ekadasi is celebrated with great importance in Tirumala Balaji Temple, Sri Rangam Ranganathaswamy temple and Bhadrachalam Sita Ramachandra swamy temple.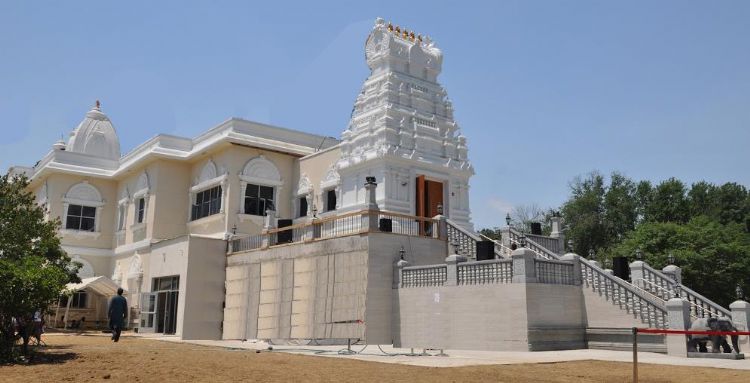 All temples dedicated to Bhagavan Vishnu and his incarnations, celebrate Vaikunta Ekadasi. The most important ritual on the day is the opening of the Vaikunta Dwaram (North Gate) or Paramapada Vassal door in Vishnu Temples. This door will be opened only on the Vaikunta Ekadasi day and devotees are allowed to pass through it. Symolically the door leads to the Vaikunta, adobe of Vishnu.

For more details about the temple, one can visit their website at: http://www.b-temple.org




News Posted: 17 December, 2018




---