Articles:
Devotion
సాయి వచనాలు
- Site Administrator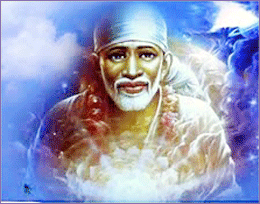 షిర్డీ ప్రవేశమే సర్వదుఖ: పరిహారము నాకొక విస్తారమైన ఆకారం లేదు నేను సర్వత్రా ఉంటాను నా పై భారంవేసి విశ్వాసం ఉంచినా వారియొక్క సర్వకార్యాలను సూత్రధారునిగా నేనే నడిపిస్తాను. తల్లి తన బిడ్డలను కాదు అనదు. నేను నా భక్తులను లేదు అనను. శ్రీ సాయి విభూది భక్తులకు శ్రీరామరక్ష. రోగాలకు సర్వరోగ నివారిణి. శ్రీ సాయి నామ స్మరణం సర్వపాప హరణం. నా శరణు జొచ్చినవారు నిష్పలంగా పోయినదెవ్వరో చూపించు. సాయిని శ్రద్ధ, సహనముతో కొలిచినవారు తప్పక పొందుతారు సర్వం. ఈ కలియుగములో సాయిని మించిన దైవము లేదు. సాయి నామమునకు మించిన శక్తి లేదు. తలచుకోగానే మనసులోని కోరికని తెలుసుకుంటాడు సాయినాధుడు. నీవు ఆకలిగొన్న వారికి అన్నము పెట్టినచో అది నాకే చెందుతుంది.


Be first to comment on this Article!

Advertisements


Advertisements