CII for adoption of AFR Utilization in Cement Industry

New Delhi, May 14: P R Ramasubrahmaneya Rajha, Chairman of Ramco Group felicitated for his outstanding CII Green Cementech 2015 gets underway contribution to Indian cement industry Dr. K V Mistry, Chairman, Gujarat Pollution Control Board speaking at the 11th CII Green Cementech , 2015 organised in partnership with Cement Manufacturers Association (CMA) highlighted how Municipal Solid Waste (MSW) is a huge concern of environment and called on the need to address it in a holistic manner. He underlined the need for effective utilization of CSR funds, raw material and highlighted how cement industry can put those resources to efficient use.

Mistry also highlighted the challenges faced for increasing the use of RDF. He also discussed various initiatives undertaken by the State Government of Gujarat in increasing the use of AFR .

Dr. N. P Shukla, Chairman, Madhya Pradesh Pollution Control Board highlighted how the cement industry which was once considered the most polluting is now on the march of turning green and becoming energy efficient. He shared the experience of Bhopal Working Model where plastic was recycled in a cement plant resulting in adoption of Alternate Fuel in the unit. This could be an excellent model for other States to follow, he added.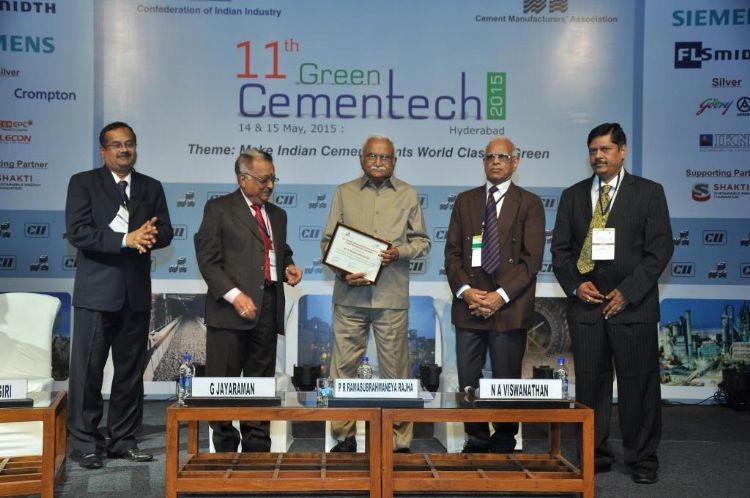 Dr Shukla also shared his thoughts on how to deal with plastic, promote sustainable business model for usage of MSW and RDF in cement industries.

G. Jayaraman, Chairman, Green Cementech 2015 said that Cement Industry is one of the vital sectors of economy and is also acting as stimulus to the growth of other sectors such as industries, infrastructure, etc and also providing employment opportunities to more than million people directly and indirectly.

He underlined that cement sector to become world class in green should focus on utilizing the waste heat recovery potential, further utilization of AFR, improving specific energy consumption by implementing energy efficient technologies.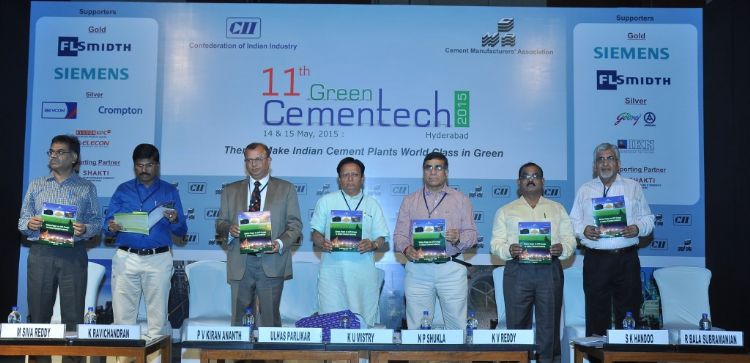 N .A. Viswanathan, Secretary General, Cement Manufacturers Association, said that in the days to come the demand for cement would grow significantly. Effective utilization of waste, energy conservation measures would go a long way in producing cement in the sustainable way, he added.

K. Ravichandran, DEE, Tamil Nadu Pollution Control Board suggested how cement industry can take up operations under CSR and consider other potential opportunities to partner with Government and other Regulatory Bodies and continue to contribute to Nation building.

Shiva Reddy, JCEE, APPCB, said that with increased focus on Smart Cities & urbanization, there would be an opportunity for cement sector to increase their AFR substitution in Klins, since there would increase in generation of Municipal Solid Waste.

Dr. S. K Handoo, Advisor (Technical), Cement Manufacturers Association (CMA), called on the need for more support from Pollution Control Boards to encourage the adoption of AFR in cement industry.

The day was also marked by felicitating P. R. Ramasubrahmaneya Rajha, Chairman, Ramco Group with ' Distinguished Personality' award for his outstanding contribution to Indian cement sector and for setting new benchmarks in environmental management.




News Posted: 15 May, 2015




---