NATS Raised 400k in New Jersey

Edison, New Jersey, March 31st: North America Telugu Society (NATS) conducted a Convention curtain raiser event in New Jersey on Saturday evening and raised 400k. Past President and Board of Director Mohan Krishna Mannava explained about the 2019 Convention to be held at Dallas, Texas.

The program started with lamp lighting by NATS BOD Aruna Ganti and local NATS team. Srihari Mandadi, BOD welcomed everyone for the curtain raiser event.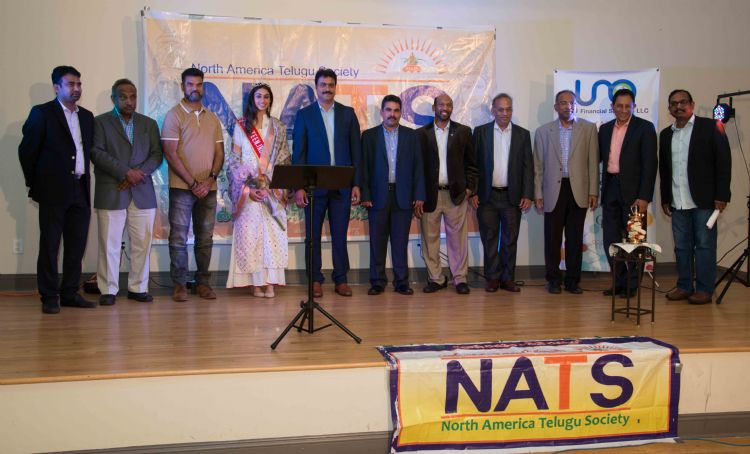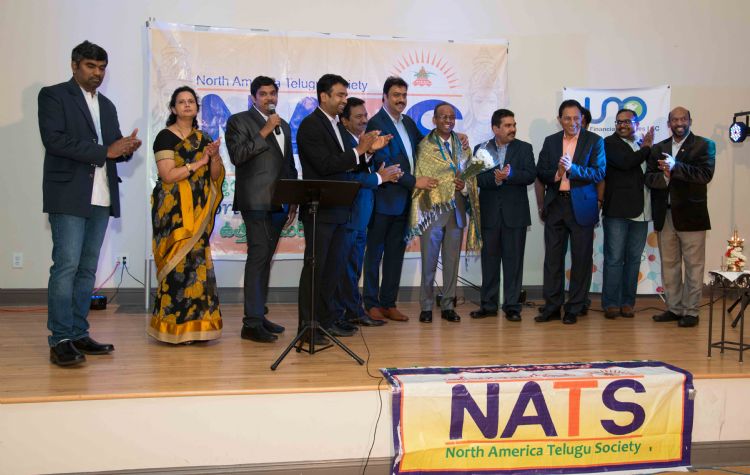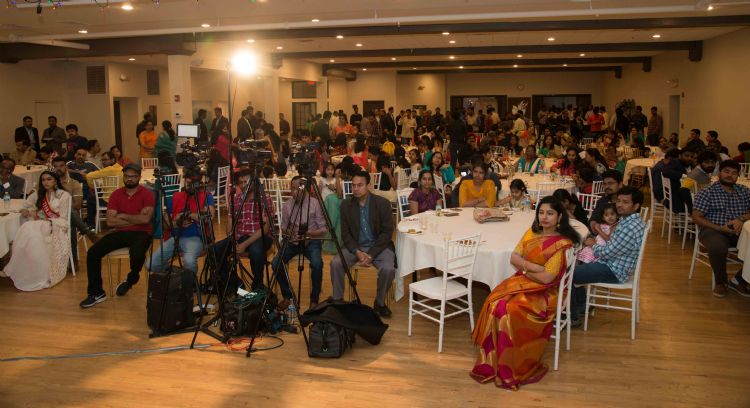 Helpline audio visual has been played which explained the NATS helpline activities and service activities done by NATS over the years which is followed by more details from NATS Vice Chairman Sridhar Appasani and the recent helpline donations and contributions.

NATS Vice President Ramesh Nuthalapati announced the donor names and the total pledges from all NATSIANS and Telugus from NY,NJ and PA areas reached around $400,000 dollars.

NATS Joint Secretary Ranjit Chaganti thanked the sponsors Lakshmi Moparthy (New York Life),Venkata Raja and Keerthika Parvathaneni (Uno Finacials) and Sunil Sankaram (Money 2 India - ICICI Bank) representatives.

NATS Vice President Shyam Nalam welcomed Esha Kode Esha Kode (current reigning Miss Teen India USA) and followed by a felicitation by NATS Past Chairman Madhu Korrapati, NATS Past Chairman Sam Maddali, NATS Vice Chairman Sridhar Appasani and NATS Past President Mohan Krishna Mannava.

NATS team facilitated the Bawarchi Biryanis - Edison and Franklin Park teams for sponsoring the food.

NATS Executive Secretary Vamsee Venigalla introduced prominent Immigration attorney Srinivas Jonnalaggada and applauded his service and help to the student impacted by Farmington University. NATS team fecilitated Srinivas Jonnalagadda.

Prasad Simhadri and Sundari entertained the audience with their excellent performance.

This entire Event was co-ordinated by Mohan Krishna Mannava, Sreedhar Appasani, Ramesh Nuthalapati, Srihari Mandadi, Ranjit Chaganti and Vamee Venigalla. NATS New Jersey Co-ordinator Vishnu Aluru thanked everyone for making the event a grand success.

Around 500 Telugu people including family members attended the event.




News Posted: 1 April, 2019




---