General Motors Thanks Customers for 500 Million Vehicles

New Delhi, May 5: General Motors today announced the celebration of 500 Million GM-branded vehicles built globally over the past 106 years ' the most by any automaker.

The company is putting its customers at the center of the accomplishment. For customers, these vehicles played roles in weddings, family vacations, graduations, new businesses and countless milestones along life's journey.

'This celebration isn't about GM's manufacturing prowess. It is really about our customers and the positive experiences they've had with Chevrolet and other GM-branded vehicles around the world,' said Stefan Jacoby, GM Executive Vice President and President of GM International.

Jacoby added: 'While we are proud to have built 500 million vehicles, we know we will only earn the right to build 500 million more by putting our customers at the center of everything we do.'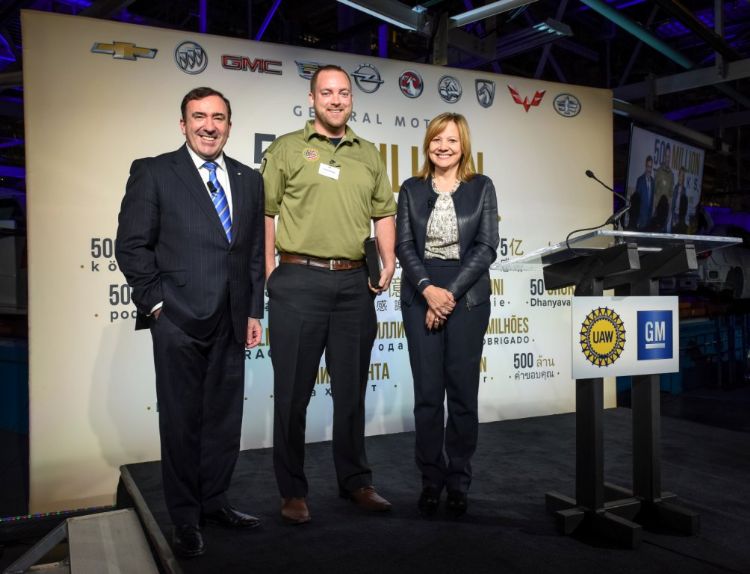 At a U.S. event celebrating the milestone, GM CEO Mary Barra spoke of how the company's vehicles have played vital roles in the lives of its customers ' from daily commutes to family vacations, and in milestones such as weddings and graduations ' and how GM looks to build on the achievement.

'During 2015, we expect to sell more than 1,000 new vehicles per hour, 24 hours per day,' said Barra. 'This adds up to nearly 10 million vehicles, the most in our history. I look at this extraordinary volume as 10 million opportunities to prove what kind of company we are and to say thank you.'

CUSTOMERS ARE KING

Select customer milestones around the world were shared by GM CEO Mary Barra in the U.S. on the momentous occasion. Some of them were:

' A recent retiree in Minnesota still driving his 1957 Chevrolet pickup truck ' acquired from a farmer 38 years ago for $75

' An Opel owner from Germany whose car traveled extensively with her and her husband ' including to Hawaii

' A Brazilian woman born in the passenger seat of a Chevrolet Chevette; she continues to be a loyal customer today

' A Chevrolet Captiva club member in Thailand who used a fleet of Captivas to propose to his now-wife

' A young man in China so inspired by his first vehicle ' a Chevrolet Cruze ' that he customized it to match his personality, then quit his job and started a retrofitting business to help other customers personalize their rides.

GM'S OWN MILESTONES

Founded in 1908 and reborn in 2009, GM's global presence dates to the early 20th Century when Sun Yat-sen, the first president of China, and Pu Yi, the last emperor,

took their first automobile ride in a 1912 Buick. By 1931, GM owned Vauxhall in the United Kingdom, Holden in Australia and Opel in Germany.

GM's first manufacturing joint venture with SAIC in China ' Shanghai GM ' began in 1997. China is now GM's largest market, where it has 11 joint ventures and two wholly owned foreign enterprises.

Hundreds of GM innovations have helped change the industry, including the first V-8 engine, first automatic transmission, first automotive crash test dummies and first air bags in a production vehicle.




News Posted: 5 May, 2015

Be first to comment on this News / Article!




---