Silicon Valley folks to help T-Hub: KTR

Palo Alto, May 14: IT Minister KT Rama Rao was the key note speaker at the NASSCOM's Innotrek event that took place at SAP campus in Palo Alto, CA. Innotrek is NASSCOM' s signature event under which the most promising young innovators from India are brought to the Silicon Valley where they interface with the investor community, mentors and their peers.

The Minister highlighted the T-Hub initiative of the govt of Telangana, which will be the first of its kind to create a comprehensive ecosystem for the technology innovators. The minister received a very positive response from Silicon Valley investors to the idea of T-Hub and a group of them have come forward to create a system for introducing some of the T-Hub startups into the Silicon Valley ecosystem by running a T-Hub incubator here.




Karen Holman, Mayor of Palo Alto, top Silicon Valley investors including Raju Reddy, Sunil Errabelli, Kumar Malavalli, founder of Brocade, MR Rangaswamy from Indiaspora.org, prominent investor from New York Jack Hidary, Nishit Desai, Mohan Uttarwar, P. K. Gulati from TiE, Ravi Narayan of Microsoft Ventures, Karthik Reddy and Sanjay Nathan from Bloom Ventures, Anil Advani from Intempus law, BVR Mohan Reddy and Ravi Gururaj from NASSCOM were present.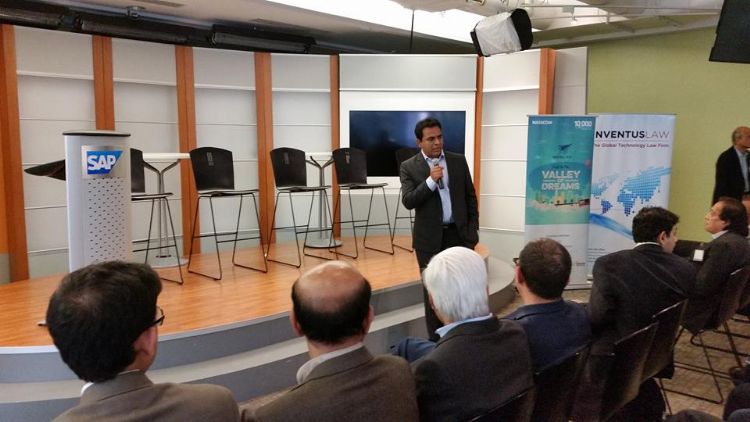 IT Minister KT Rama Rao met the world renowed chip manufacturer Nvidia corporation senior officials and apprised them the state of Telangna plans in the area of electronics manufacturing sector. Minister has explained them the the available ecosystem for the electronics in the Hyderabad as the state is planning for more electronic manufacturing clusters around the capital city. Deborah C. Shoquist, EVP, & Dwight Diercks, IT Minister met Deborah C. Shoquist, EVP, & Dwight Diercks, SVP, nvidia are a few who meet the minister.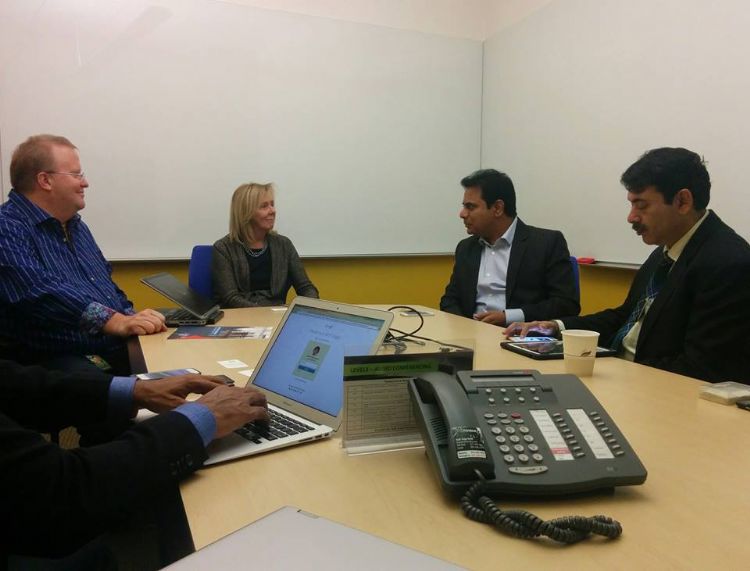 News Posted: 14 May, 2015




---