One Crore donated to TTD Pranadana Trust

Tirumala, 9 December 2016: Sri MS Padmanabhan of New Delhi has donated Rs. One Crore Eleven Thousand One Hundred One towards SV Pranadhana Trust on Friday.

The donor handed over the DD to TTD Joint Executive Officer Sri KS Sreenivasa Raju at his camp office in Tirumala.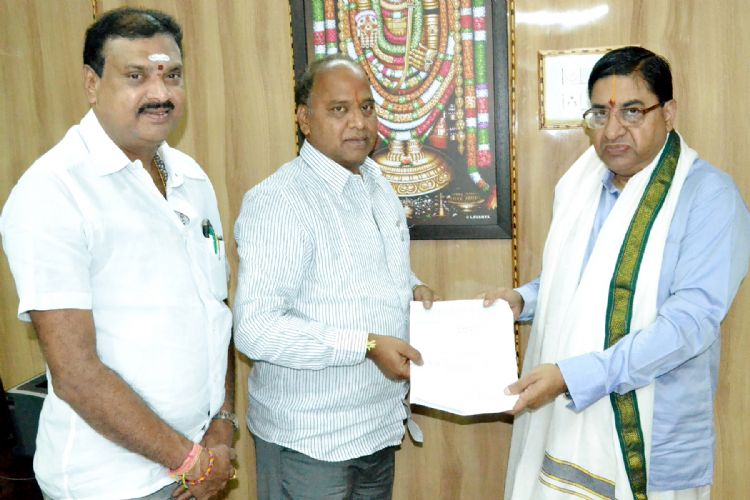 Sri Venkateswara Pranadanam Trust aims at providing free medical facilities to poor patients afflicted with life threatening diseases related to the heart, kidneys, brain, cancer etc., for which the treatment is very expensive and beyond the reach of poor patients. The scheme also proposes to encourage research and development in the treatment of diseases/ conditions like chronic renal failure, hemophilia, thalassemia and cancer. Basic amenities including blood-bank, artificial limbs, physiotherapy, tools and implants will be provided to poor patients, free of cost.

This scheme will be applicable to all poor patients, irrespective of caste, creed or religion. Treatment will be provided at all TTD-run hospitals- SVIMS, BIRRD, SVRR and the maternity Hospital.

For more information about Pranadana Trust, please visit: http://www.tirumala.org/SriVenkateswaraPranadanaTrust.aspx




News Posted: 9 December, 2016

Be first to comment on this News / Article!




---