Womaania: Networking Night in New Jersey

All the beautiful ladies, here is something special for you. Let your hair down & party all night. Get all the pampering you need to beat your mid week blues. Put your dancing shoes & roll for the great evening at some of the hottest places in town. Here comes the exclusive party for women 'Womaania' on 3rd October, 2015.

Womaania is being organized in New Jersey by an enthusiastic telugu lady from last 6 years. Womaania is exclusively dedicated to only telugu Ladies in America, to motivate women towards empowerment and to share their views.

Most important objective of this show is to meet old friends and make new friends. This year the show is happening in NJ more than 1000 telugu women will be participating in the show.

Women in USA have very busy schedules and hardly found time for themselves. So this Womaania is coming to make some time for themselves and to enjoy. " If a women is happy at home everyone in the home will be kept happy by her" is the idea behind organizing this.

Like earlier this year also we are having surprise guests and some among them were listed below.

Guest list.
1. Hamsa Nandini (Actress, Mirchi,Rudramadevi fame)
2. Sana Sanoor (Actress)
3. Delhi Rejeswari Rao (Actress)
4. Pragathi Yaddadi (Brodway Shows fame NY)
5. Sai Silpa (Singer)
6. Nitya Bhayya (Singer)
7. Adarshini (Singer)
8. Racha Ramulamma(Anchor)9. Shreya Durba( Miss Teen America)

So...Girls and ladies hurry up excitement of the surprises are at the corner, the tickets are getting over don't get disappointed later.

For online tickets visit : www.vedikacreations.com/womaania

To collect tickets please contact : Sowmya: 7324529257, Durga: 7327251229.

For any other Queries Please feel free to contact Laxmi Devineni 732-822-2493

Preparations are going on very rapidly with very high enthusiasm. There are many wonderful shows,performances, songs games etc. It was such a wonderful event !! Let's make it much more memorable and much more dhamakedaarrrrr show !!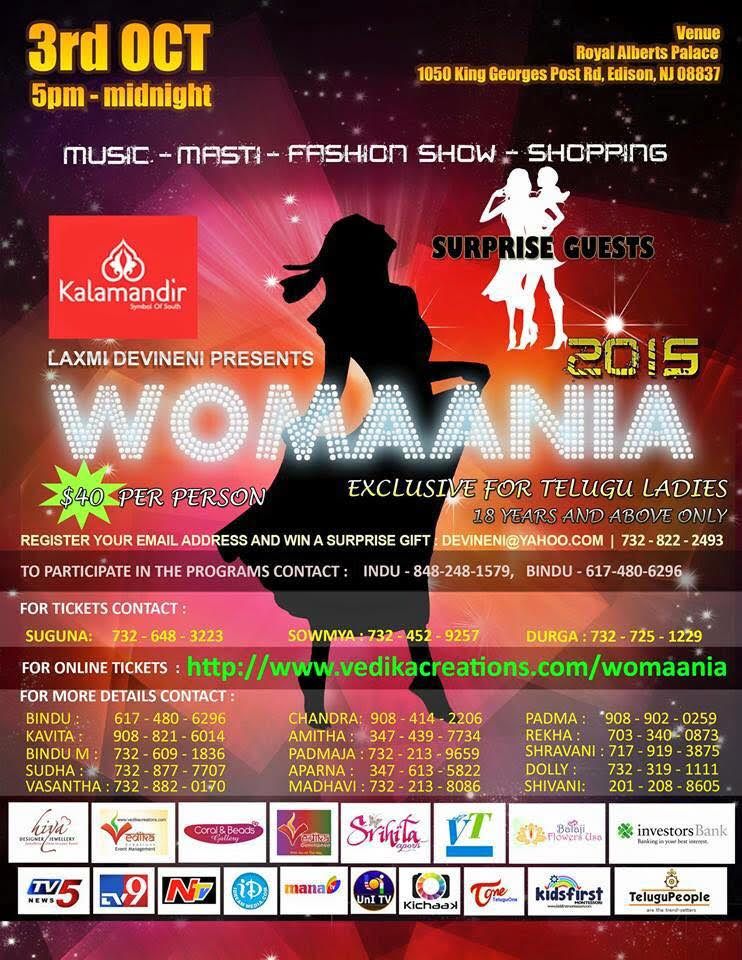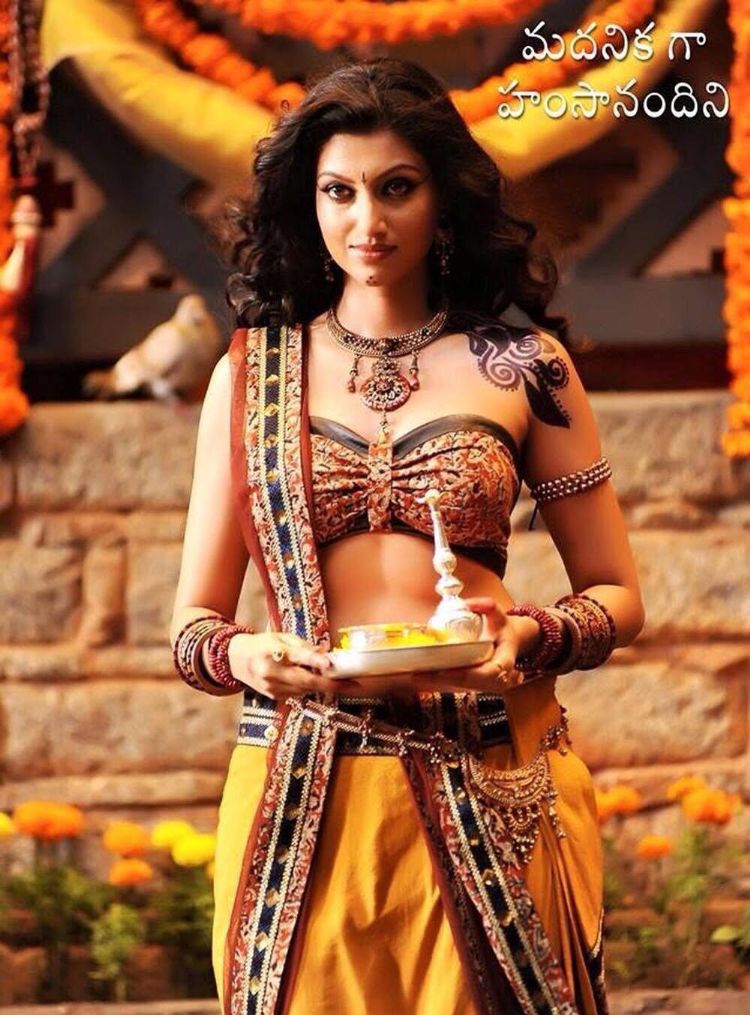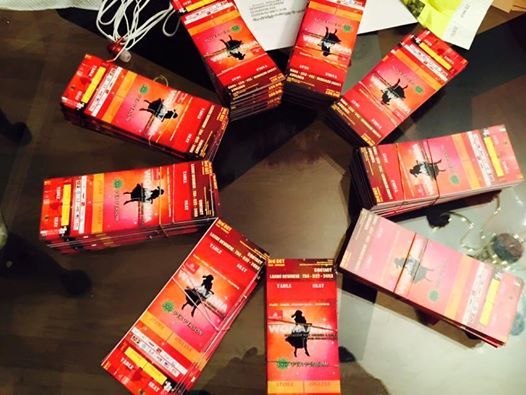 News Posted: 2 October, 2015




---