Lok Satta's young cadre create waves at the NYC parade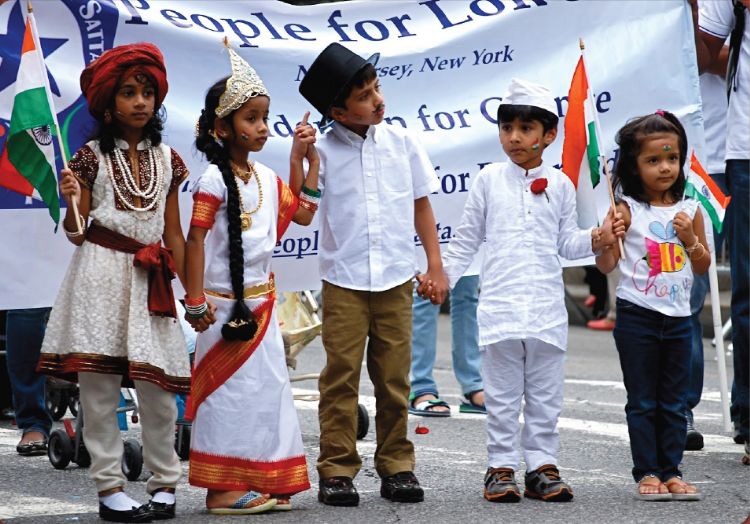 August 18th, New York: People for LokSatta (PFL), New Jersey Chapter, once again, displayed their solidarity and love for their nation as they marched in the 33rd India Day parade in New York City. The India Day Parade marked celebrations of the 67th Indian Independence Day and it was organized by the Federation of Indian Associations (FIA), New York, New Jersey and Connecticut chapters.

Bollywood actress Vidya Balan was the grand marshal and respected Gandhian and the famous crusader of the Jan Lokpal bill, Anna Hazare, was a special guest. PFL members and volunteers showed up in great numbers to take part in this historic parade and they marched alongside like-minded compatriots from the Aam Aadmi Party (AAP).

The parade theme this year was 'March for lasting peace' and consistent with the theme, PFL marchers displayed bold and thought-provoking messages through their colorful placards and banners. While one message read 'Speak Up, Stand Up against Sexual Harassment...be a MAN', another was 'Respect the woman, be a MAN'. These messages were in reference to the increase in violent crimes against women, particularly in India.

PFL also expressed serious concerns about the proposed amendments to the Right to Information (RTI) act. Expressing their staunch opposition to any amendment to the RTI, PFL carried a message that read 'Save RTI, include political parties'. The highlight of the PFL team was 'kids satta'. Dressed beautifully as 'Jhansi Lakshmi Bai', 'Bharat Maata', 'Bhagat Singh', 'Pandit Nehru' and 'Subhash Chandra Bose', and flaunting the tricolor on their little cheeks, the tiny tots reminded everyone of a clean, corruption-free legacy that we are obligated to leave behind for the next generation.

PFL is the overseas supporter of LokSatta Party and it is a non-profit political organization that strives to uphold the core principles and values of Lok Satta Party overseas by fighting for corruptionfree, citizen-centric democracy.




News Posted: 19 August, 2013

Be first to comment on this News / Article!




---